Marten Coltrane 3
Marten - Thương hiệu Audio Hi-end đến từ thụy điển. Với ước mơ đưa Hi-End Thụy Điển đến khắp mọi nơi trên thế giới Giờ đây, Marten đã có mặt tại Việt Nam. Huy Lan Anh rất tự hào khi đã đưa thương hiệu Marten đến với giới Audiophile Việt Nam.
Marten - Coltrane 3
The new Coltrane 3 is a landmark creation, a technical tour de force that brings together Marten's most advanced research and sound engineering to date. It features the same ground-breaking technology first developed for the Coltrane Supreme 2, all beautifully packaged in a more lounge-friendly form.
From the cabinets to the smallest components, the Coltrane 3 uses exclusive, premium materials to continue the Coltrane commitment to superior structure and sound. First order filters and CELL concept drivers developed in partnership with Accuton deliver a sound that is perfectly time and phase coherent. The tweeters, midrange and bass drivers have identical acoustic centres to give outstanding timing and flow. And distortion is unbelievably low, for superb levels of detail and resolution, with minimal colouring of the sound, even at high volume.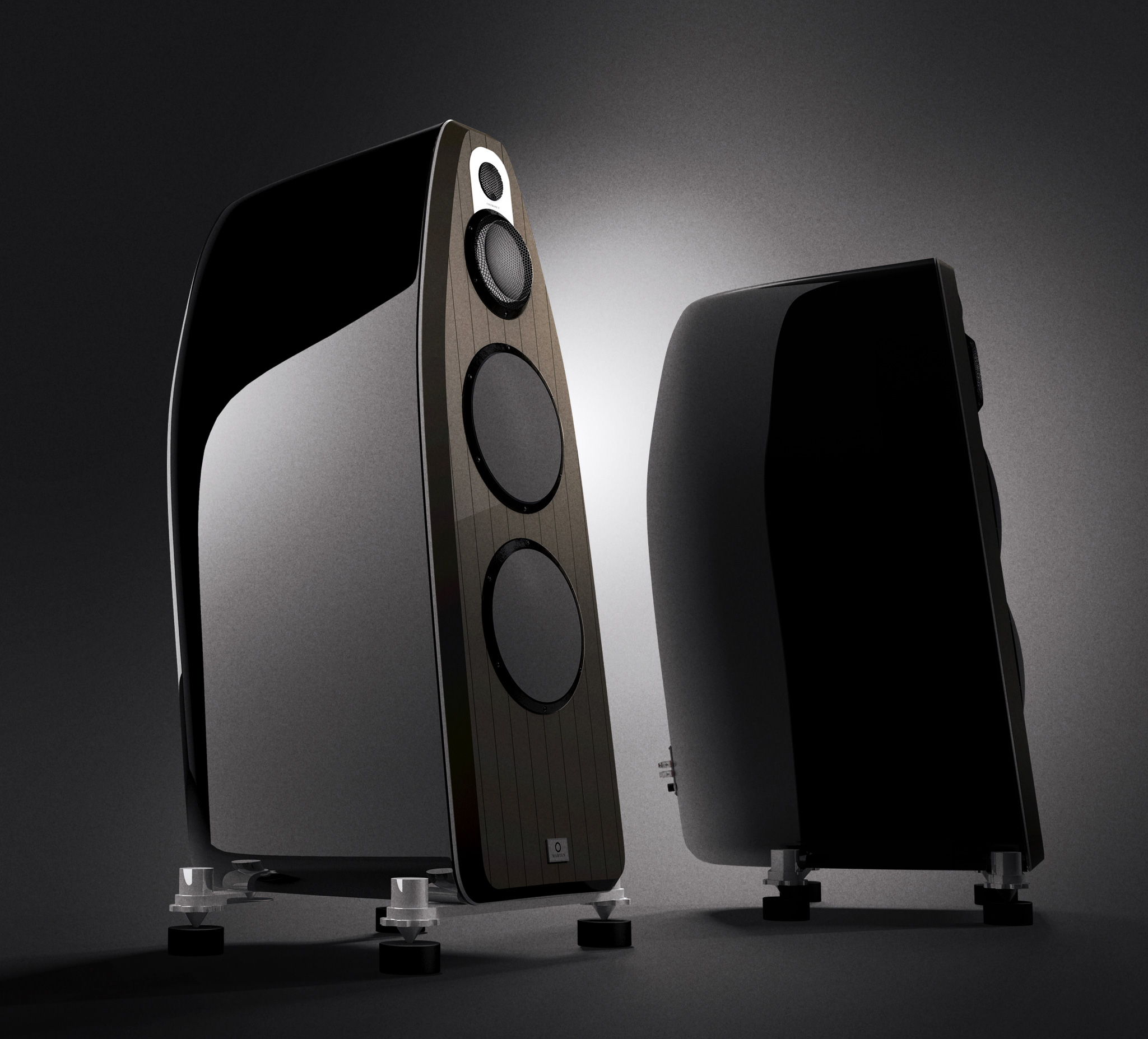 It turns out that the cabinet is made out of two elements; everything except the front baffle is 3/4" (25mm) carbon-fiber laminate that's heavily braced and damped. The baffle is a 2 1/2"-thick (68mm) laminate of MDF and aluminum that provides a solid anchor for two 10" aluminum-sandwich bass drivers, a 7" ceramic midrange and a tweeter that combines Marten's CELL technology with a pure diamond dome. Despite the low mass of carbon fiber, the whole speaker weighs in at 209 pounds.
Back for a well-deserved encore is the Coltrane's sophisticated cabinet construction of 25mm-thick laminate: two layers of carbon fiber sandwiching a 1" Kevlar honeycomb. This is produced using a one-piece mold that bakes the laminate in a vacuum at 300° to produce a lightweight, ultra-rigid, curved enclosure with no parallel sides. This is then damped with "specially tested" bitumen asphalt, and filled with pure sheep's wool that has been washed and treated. The outer finish is seven layers of polished piano lacquer.
The front baffle is now 68mm thick: two 30mm layers of a "specially chosen" and highly damped black "fiberboard" sandwiching a 6mm-thick aluminum plate, bonded with 1mm layers of "deadening glue." According to Marten, this construction will extinguish any and every stray driver vibration before it can reach the rest of the cabinet.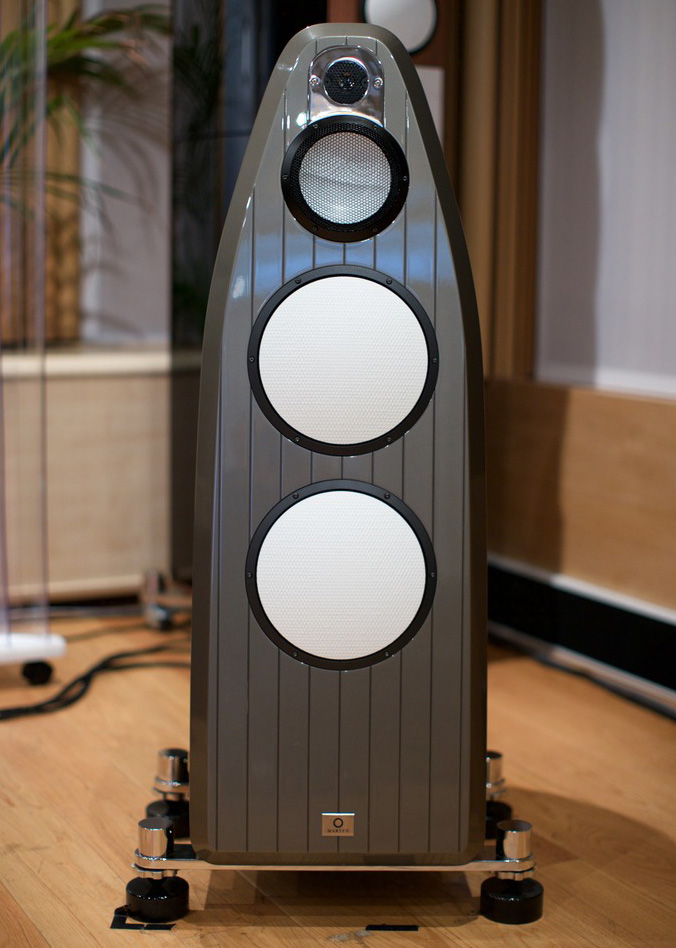 The Coltrane 3's all-new drivers represent a major technological step forward and account for much of the increase in price. All three employ Accuton's Cell Concept technology, for which that brand claims excellent pistonic behavior, steady decay of higher-order harmonics, and identical acoustic centers for midrange drivers and tweeters.
Each Coltrane 3 contains a pair of 10" woofers, the long (±16mm) excursions of which are made possible in part by a new spider shape claimed to produce "ultra-low distortion and energy storage." The woofers' unusual looking domes are made of an ultra-stiff aluminum honeycomb sandwich: There's so much honeycombing going on here that I expected bees to fly out of the speakers' downfiring ports (rim shot).
The pure-ceramic 7" midrange driver has an underhung neodymium-magnet motor—the motor diameter is less than that of the dome—which is claimed to eliminate energy storage and reflections. Marten says that the low-loss rubber surround and thin fabric spider center the moving parts, to help produce high linearity and "the least distorted midrange on the entire market"—about 0.05% at 2.83V, and a maximum of 0.4% at 110dB.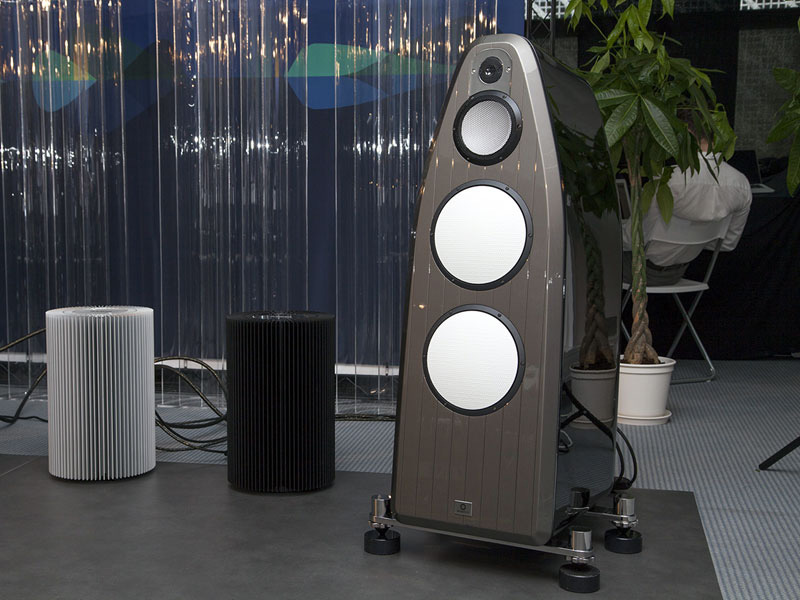 The new 1" tweeter has an ultra-hard, well-damped dome of pure diamond with a breakup mode claimed to be "way above" the audioband. The tweeter, too, has an underhung motor, along with a double neodymium magnet and a vented aluminum voice-coil former. Marten says that this design produces high excursions, low power compression, and "ultralow" distortion: around 0.04% at 2.83V and a max of 0.4% at 110dB.
The Coltrane 3's internal wiring is pure copper from Jorma Design. The terminals are pairs of WBT Nextgens, for biwiring or biamping. For single-wiring, Marten supplies jumpers.
The Coltrane 3s, housed in an improved version of the original cabinet design and playing in the same room, produced some of the best bass I've ever heard here. Marten's specs claim a frequency response of 20Hz–60kHz, ±2dB, and I heard nothing to contradict that. Although my room is notorious for being incapable of expressing the lowest octave, the Coltrane 3 produced the deepest bass I've heard here, with the exception of the original Vandersteen Model Seven, which has a built-in powered subwoofer.
FINISHES
All models have high-gloss carbon fibre sides with fronts available in warm grey.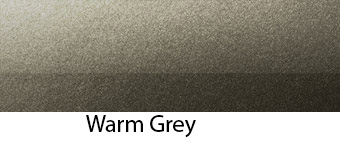 SPECIFICATIONS
| | |
| --- | --- |
| Frequency range | 20-60000 Hz +-2dB |
| Power rating | 350 W |
| Sensitivity | 88 dB / 1 m / 2.83V |
| Impedance | 6 ohm (3.7 Ohm min) |
| Type | 3-way bass reflex |
| Drive units | 2x10² aluminium sandwich , 1x7² ceramic, 1x1² diamond |
| Crossover frequency | first order: 320 & 3800 Hz |
| Terminals | WBT, bi-wiring |
| Internal wiring | Jorma Design |
| Cabinet | 25 mm:s carbon fibre laminate cabinet, 68 mm laminated wood/aluminium front |
| Stands | Brushed stainless steel with Black Diamond Racing pucks and cones |
| Dimensions (WxHxD) | 39.5 cm x122 cm x 64 cm (15.5² x 48.0² x 25.2²) |
| Net weight | 95 Kg (209 lbs) |