Marten Coltrane Momento
Marten - Thương hiệu Audio Hi-end đến từ thụy điển. Với ước mơ đưa Hi-End Thụy Điển đến khắp mọi nơi trên thế giới Giờ đây, Marten đã có mặt tại Việt Nam. Huy Lan Anh rất tự hào khi đã đưa thương hiệu Marten đến với giới Audiophile Việt Nam.
Marten - Coltrane Momento
The Momento's cabinets are exactly the same as the Supreme's, with solid wood front and backs and state-of-the-art carbon fibre laminate at the sides. The feet are made of Swedish polished stainless steel.
The Momento is very close to the Coltrane Supreme In performance. The sound of this loudspeaker system is a breathtaking experience, with extreme detail, clarity, speed, dynamics, and resolution combined with a deep, wide soundstage and extremely good bass performance. The new passive radiators contribute to the system seven, highly-controlled bass and create a realistic, full-bodied performance. The new Marten Coltrane Momento is a true reference loudspeaker.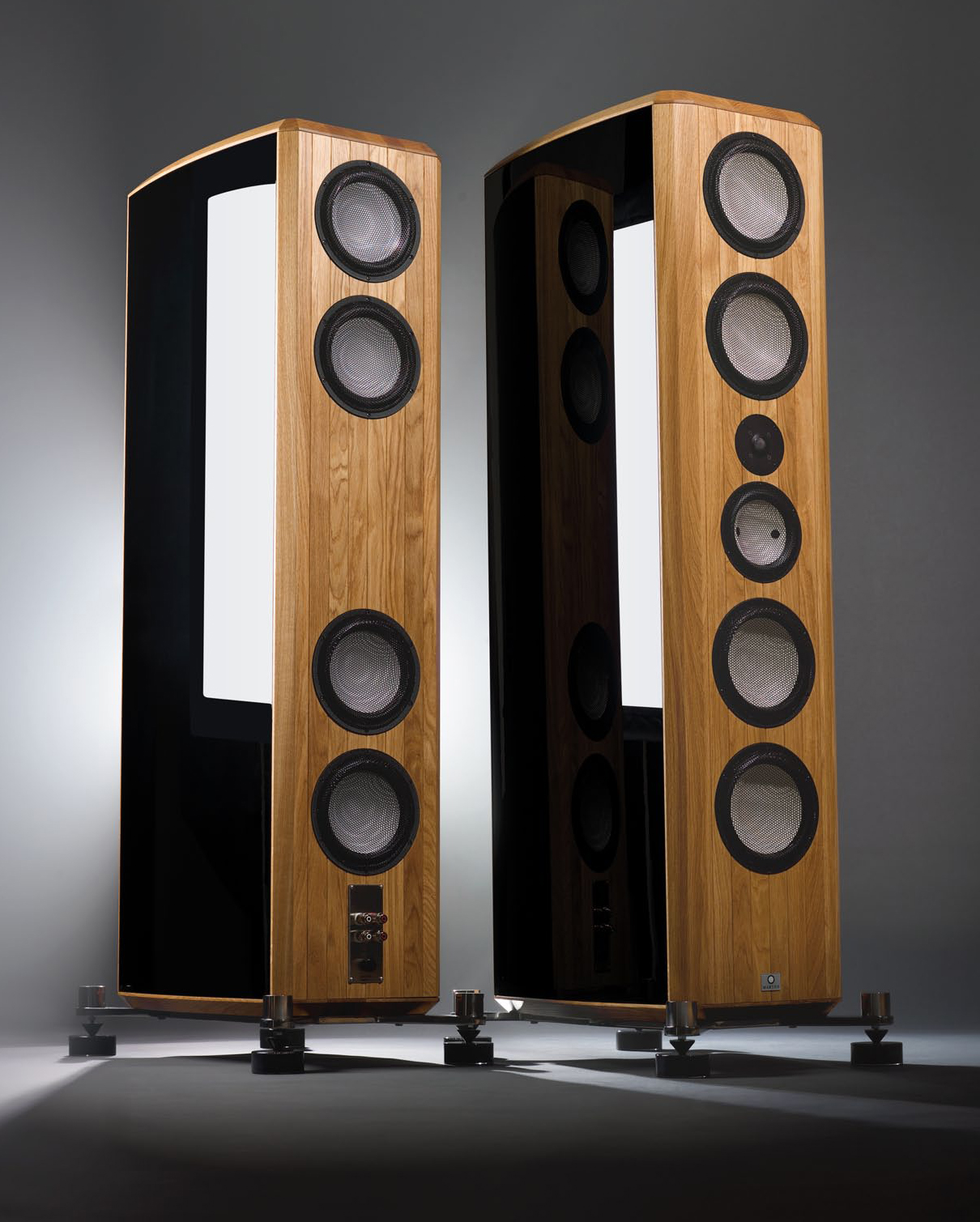 This new reference model employs four 9" ceramic woofers, four 9" passive radiators, and one 7" ceramic idrange driver, all from Accuton, plus a 1" diamond tweeter from Jantzen Audio. The body of the cabinet is made of 20mm carbon fibre, while the front, back, top, and bottom are made of 30mm solid wood and 30mm laminated wood. The stands are made of polished stainless steel with carbon fibre pucks and cones by Black Diamond Racing.
The newly-developed bass system employs four 9" ceramic woofers and four custom-made 9" aluminium passive radiators. The bass level is adjustable in three steps (0, -1, and -2 dB between 50 and 120 Hz). The custom-made 26mm diamond tweeter come from Jantzen Audio. Diamond is one of the most rigid materials known to man.There is virtually no resonance, and diamond tweeters produce a pure, uncoloured, distortion-free sound.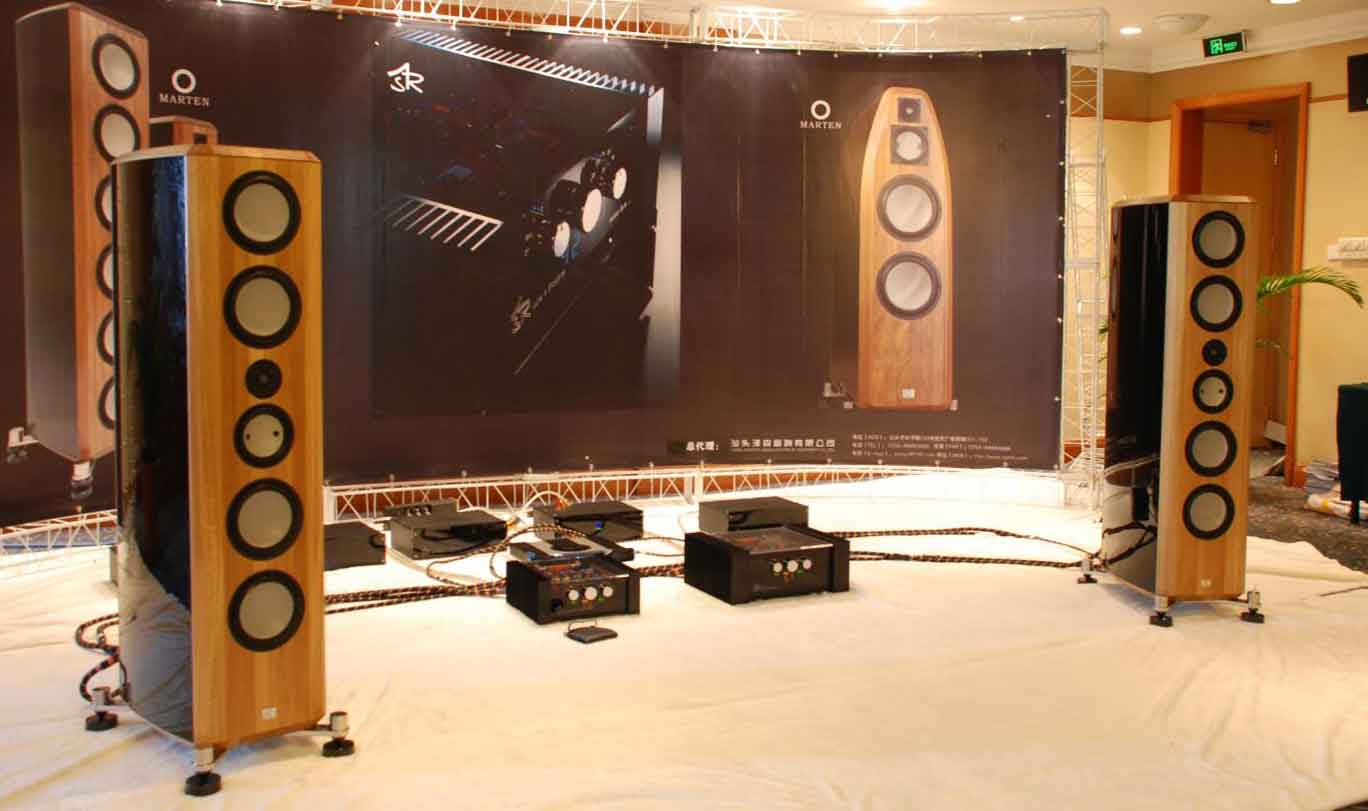 The midrange drivers have resonance damping and laser-drilled holes in the ceramic cones. This simplifies the crossover and provides even lower distortion in the crucial midrange area. The refined, extremely high-quality crossovers feature components that include silver- and copper-foil coils and pure copper- and silver-in-oil capacitors from Jensen. The internal wiring is custom-made by Jorma Design and consists of their top-of-the-line Prime cable. The body of the cabinet is made of 20mm carbon fibre laminate, with 30mm solid wood and 30mm laminated wood front, back, top, and bottom. There is virtually no resonance in this cabinet. The stands are polished stainless steel stands with Black Diamond Racing pucks and cones.
FINISHES
All models have high-gloss carbon fibre sides with fronts available in warm grey.

SPECIFICATIONS
| | |
| --- | --- |
| Frequency range | 20-55000 Hz ±2dB |
| Power rating | 350 W |
| Sensitivity | 91 dB / 2.83V |
| Impedance | 6 ohm (4.3 ohm min) |
| Type | 3-way passive radiators |
| Drive units | 4x9" ceramic , 4x9" aluminium (passive), 1x7" ceramic, 1" diamond |
| Crossover frequency | 2nd order: 400 & 2900 Hz |
| Terminals | WBT Nextgen bi-wiring |
| Internal wiring | Jorma Design Prime |
| Cabinet | 20mm:s carbon fibre laminate sides, 30mm solid wood and 30mm laminated wood front, back, top and bottom |
| Stands | Polished stainless steel with Black Diamond Racing double pucks and cones |
| Dimensions (WxHxD) | 390 x 1660 x 600 mm (15.4" x 65.4" x 23.6") |
| Net weight | 135 Kg (298 lbs) |