mbl C15
MBL là một thương hiệu nổi tiểng đến từ nước Đức, trong đó có dòng Power Amplifier với rất nhiều các sản phẩm nổi tiếng, giờ đây đã có mặt tại Audio Huylananh và được phân phối khắp thị trường Audio cả nước.
Mono Power Amplifier mbl C15
MBL have introduced the C15 Mono Power Amplifier to their Corona Line of high-end audio components. It offers a mighty 500-watt (4-ohm) and so should be capable of driving pretty much any loudspeaker with ease. MBL claim that implementation of their LASA-technology (Linear Analog Switching Amplifier) results in a "homogeneous characteristic of THD throughout the frequency range" and that the frequency response is independent of loudspeaker load.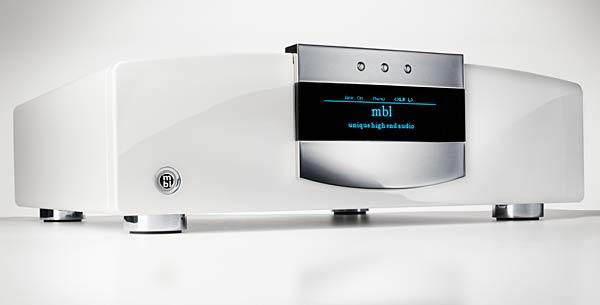 German precision design and execution are evident in the inner-workings of the mbl C15 with all power supplies and transformers not only being screened off by magnetically shielded partitions encapsulated in MU metal, but also electrically isolated. The Amplifier offers both balanced and unbalanced inputs whilst loudspeakers can be wired in Single or Bi-Wired format. The nifty MBL SmartLink network enables other Corona devices to talk with each other via standard Ethernet cables and software updates can be uploaded via the integrated SD card reader.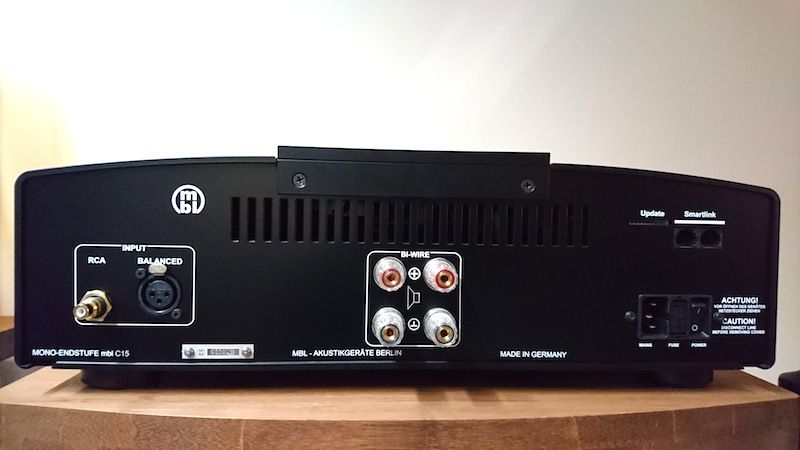 Of equal importance, said Reis, is the fact that the C15's output impedance doesn't increase with frequency (again, see "Measurements"). Because a class-D amplifier generates high levels of ultrasonic and RF energy, a typical class-D amplifier uses a passive low-pass filter between its output devices and output terminals. This filter needs to be tuned to a single load impedance, meaning that with speakers that have a different impedance, the amplifier either prematurely rolls off the top octave or peaks above the audioband. The LASA design maintains a consistent output impedance, meaning that the rolloff above 20kHz is identical into all loudspeakers, and that there is no ultrasonic peaking.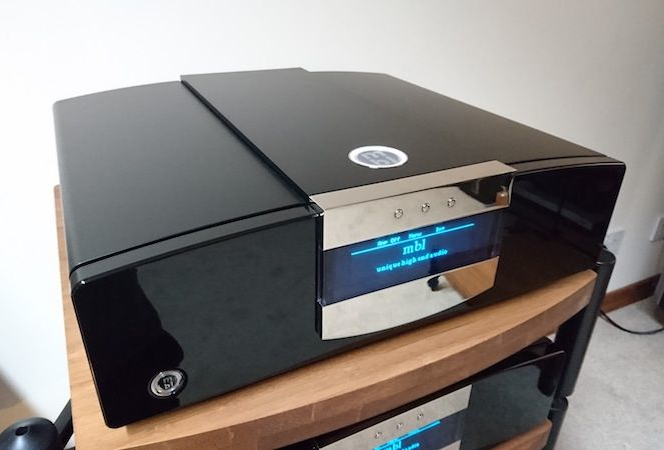 As with all Corona Line products, the mbl C15 is available in a choice of two standard colors: smart white or elegant black, each with a choice of Gold plated, Palinux plated, and various lacquer finish options.
SPECIFICATIONS
General

Weight

22 kg / 48.5 lbs

Dimensions (without cables)

W 45,0 cm / D 44,5 cm / H 14,5 cm

W 17.7 in / D 17.5 in / H 5.7 in

Dimensions with packaging

W 59,0 cm / D 54,0 cm / H 35,5 cm

W 23.2 in / D 21.3 in / H 21.9 in

Line Voltage

230 Vac / 50 Hz or 115 Vac / 50/60 Hz

Power consumption

in stand by

< 1 VA

in idle

< 42 VA

Maximum

820 VA (w. 1 x 500 W @ 4 Ohm)

Connections

Inputs

1 x RCA In, unbalanced

1 x XLR In, balanced (XLR H) / unbalanced (XLR L)

Outputs

2 pairs Loudspeaker Binding Posts

Other

2 x MBL SmartLink

Specifications

Rated Power

Stereo 4 Ohm: 500 W

Stereo 8 Ohm: 280 W

Stereo 2 Ohm:>500 W

Peak Output Voltage

85 Vp

Peak Output Current

36 Ap

Input Impedance (RCA / XLR L / XLR H)

10 kOhm/ 20 kOhm / 20 kOhm

Input Sensitivity (RCA / XLR L / XLR H)

100 mV / 200 mV / 100 mV for 1 W @ 4 Ohm

Rated Input Voltage (RCA / XLR L / XLR H)

2.20 V / 4.40 V / 2.20 V for 500 W @ 4 Ohm

Voltage gain (RCA / XLR L / XLR H)

20 (26 dB) / 10 (20 dB) / 20 (26 dB)

Absolute Polarity

In-Phase (RCA / XLR Pin 2)

Signal / Noise Ratio @ Rated Output

127 dB (A) @ 500 W / 4 Ohm

Signal / Noise Ratio @ 1 Watt

100 dB (A) @ 1 W / 4 Ohm

Equivalent Input Noise - RCA

126 dB (A) @ 2 V Input

Equivalent Input Noise - XLR

126 dB (A) @ 2 V Input

Frequency Response

< 10 Hz – 50 kHz

Distortion THD+N

Typ. 0.01 % @ 5 W from 20 Hz … 20 kHz

Damping Factor

> 100 (40 dB) @ 1 kHz / 4 Ohm