mbl 9007 Mono Stereo
MBL là một thương hiệu nổi tiểng đến từ nước Đức, trong đó có dòng Power Amplifier với rất nhiều các sản phẩm nổi tiếng, giờ đây đã có mặt tại Audio Huylananh và được phân phối khắp thị trường Audio cả nước.
Mono Stereo Power Amplifier mbl 9007
The unique analog power amplifier is built only with discrete components – without integrated circuits and without microprocessors interfering with the signal path. The technical masterpiece is only used for pure, unaltered reproduction of music. With a peak pulse power of 1900 watt it has plenty of reserves over the total bandwidth – whether soft passages or entire orchestra, this amplifier will never let you down. The mbl 9007 has been designed for mono operation. However, thanks to the symmetrical design it is also perfectly suited for stereo operation. Brilliance and richness can later be increased by an additional mono block – precisely to your taste.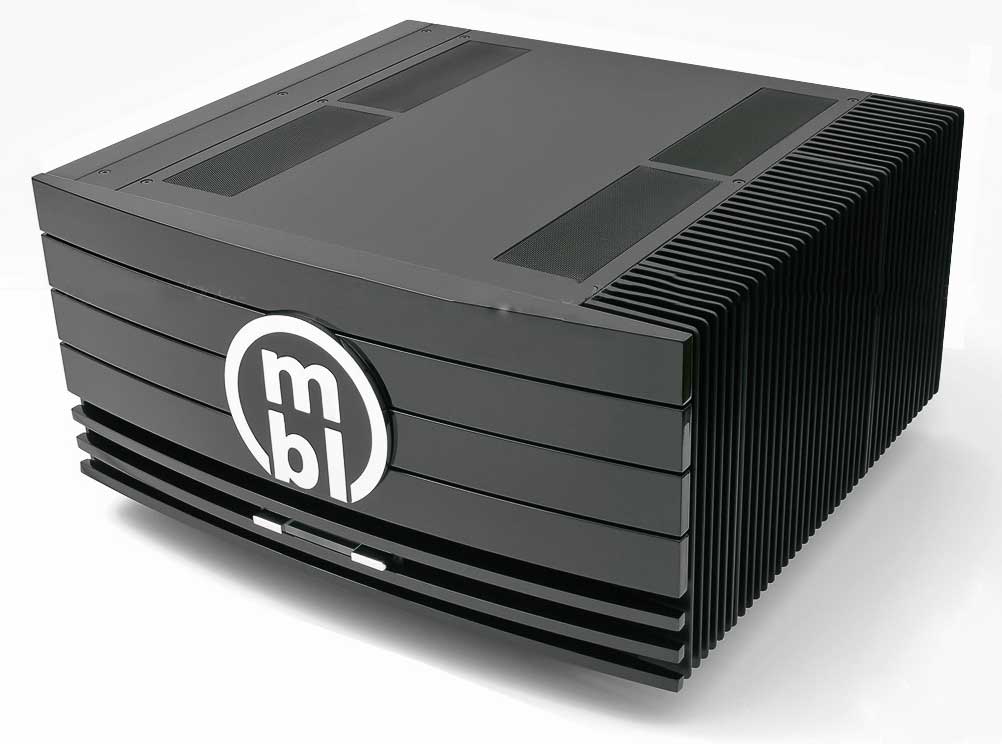 Features
Multi-layer PCB quality FR4 with heavy CU planes in the output section

galvanic gilding to protect the copper against pollution

ultra short signal paths

extreme high peak pulse power up to 1.900 W (MONO)

balanced XLR and RCA input

Layout in ground-plane and eye-of-an-needle techniques

Low-induction MPC resistors and MHz-type RSH capacitors

Super-fast ring-emitter transistors in X-crossed array

ground loops taken a single point grounding of the Eye-of-an-needle technique, distortion is reduced to less than 0.001%.

The multi-layer circuit board with a larger output current level of special thick copper foil, in order to ensure the purity of the voice replay, margin degrees.

The all-aluminum body shock, so mbl 9007 sound mellow, warm, clear and with the nature of soft, even if the open big sound

DPP circuit (Direct Push Pull)

IGC technology (Isolated Gain Cell)

Regulated power supply for the Class-A drive electronics

Custom MBL-built binding posts made of pure copper

No output relays

132.000 uF custom built power capacitor bank

Pure copper internal wiring

DC servo coupling

Flat frequency response to beyond 350 kHz

Outstanding mechanical structure
SPECIFICATIONS
The maximum instantaneous output power: 1900 W 2 Ω (Mono) /
The maximum instantaneous output power: 1000 the W 2 [Omega] (Pay Per View Stereo)
Output Power: 570 W 4 Ω / 440 W 8 Ω (Mono)
Output Power: 210 the W 4 [Omega] / 130 [Omega]. 8 the W (Pay Per View Stereo)
Maximum output voltage: 100/50 V
Maximum output current: 30 A
Input impedance: 20 kΩ, XLR (Mono) /
Input impedance: 10 k, the RCA (Pay Per View Stereo)
Signal to noise ratio: 114/113 dB (no load) /
Signal to noise ratio: 118/123 dB (load)
Frequency response: DC-200 KHz (Mono) /
Frequency response: the DC-320 KHz (Pay Per View Stereo)
Low distortion: <0.003%, 4 Ω, 1 KHz, 50 W
Damping: 300 (1 KHz, 4 Ω)
Power consumption: 600 VA max (4 Ω, mono)
Volume (W x H x D): 480 x 260 x 430 mm
Weight: 34 kg
Appearance: black piano paint