mbl 1511 F D/A Converter
MBL là một thương hiệu tới từ Đức. Được phát triển hơn 30 năm, sản phẩm của MBL đạt được rất nhiều các giải thưởng lớn trên toàn thế giới, được hàng ngàn người yêu quý. MBL đã có mặt trên 40 quốc gia và vùng lãnh thổ. Giờ đây, MBL đã tới Việt Nam và được phân phối bởi Audio Huylananh
D/A Converter mbl 1511 F
The new converter technology is based on the exclusive know-how of our engineers, but also on our profound understanding of the secrets of music. You will be surprised by the absolute analog sound reproduction, warmth, richness of detail and perfect naturalness of the sound pattern. Topped by the new USB MCMI interface this converter turns your digital music archive into the source of high fidelity.
The 1511F's inputs are all limited to accepting data up to 24-bit/96kHz, which might disappoint some. But, ultimately, one must conclude it is the sound quality performance of a DAC – and its true ability to offer substantially-better-than-CD resolution with hi-res recordings – that's paramount, not the numbers on its spec sheets.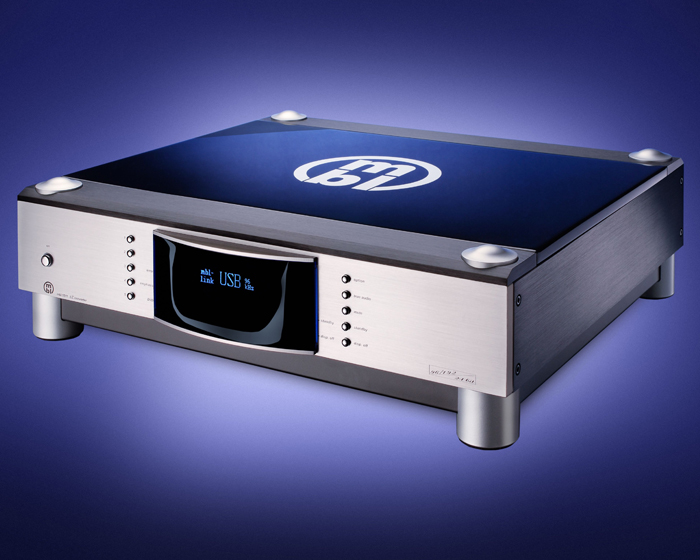 This "F-type" D/A converter pushes the analog performance to higher levels and defining a new standard for sound quality. Designed as a pure 2-channel D/A the "F-type" utilizes an advanced, proprietary multi-bit, DS modulator with integrated noise shaping technology in a closed-loop architecture, ensuring premium sound quality by removing any potential audible artifacts. For fans of Super Audio CD (SACD) technology the mbl 1511 F is equipped with a MBL Link for SACD.
The 1511F's front panel houses a large VFD status panel flanked by two rows of control buttons that govern input selection, standby, mute, and allow setting of the display brightness in seven steps (including off). A button labelled True Audio disables the DAC's error correction circuits and it is recommended that it is engaged 'for maximum sound quality'.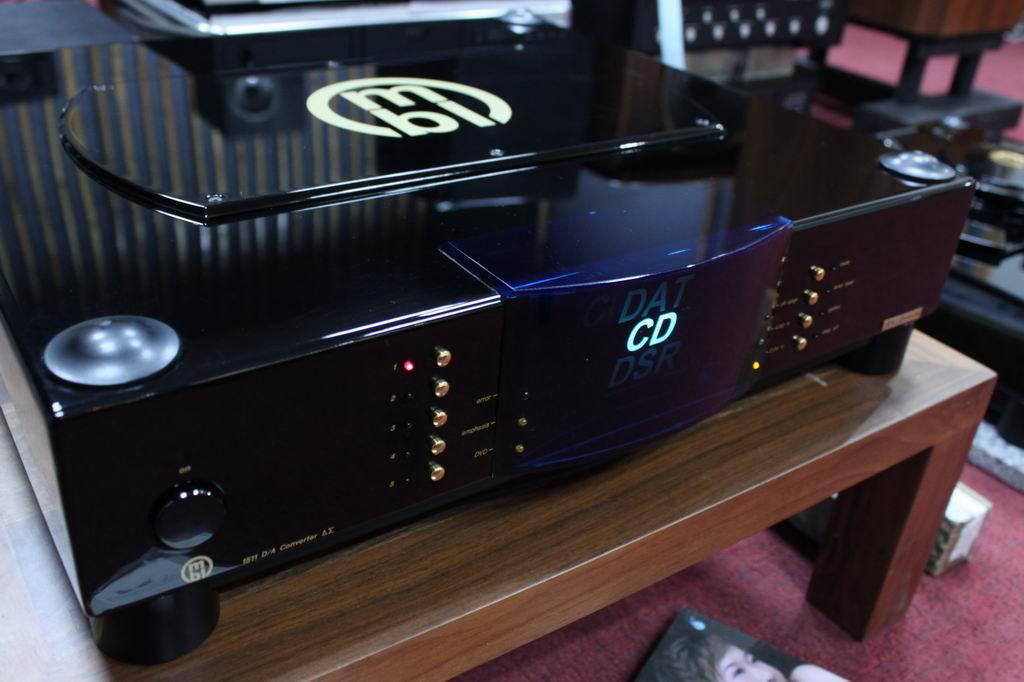 The integrated interface allows a high-quality and easy connection between the mbl converter and the mbl SACD player.

The music is reproduced gently and powerfully at the same time – and listening to it becomes a thoroughly sensual experience! In terms of sound as well as looks, the mbl 1511 F D/A converter is the perfect match for our mbl 1521 A CD transport.
SPECIFICATIONS
D/A Converter Multi level Delta Sigma
Sampling (f) 192, 96, 48, 44.1, 32 kHz
Switch capacitor filter
+Over sampling 128 times (smoothing)
Converter (f) 2.82 MHz
Resolution 24 bit linear
Error correction Repeat block on error
Signal/ Noise-Ratio 117 dB
Digital Inputs
XLR AES/EBU 110 Ω 1
RCA 2
Input impedance 75 Ω
TOSLINK 1
Wavelenght 660 nm
allowable input power 3 μW - 30 μW
optimum Input power 10 μW
Digital outputs 1 RCA
Output Impedance 75 Ω
Operating voltage 0.5 Vp-p
Cut-off frequency 30 MHz
Analog Outputs
Connection 2 RCA, 1 XLR
Frequency Range DC - 20 kHz, +0 / -0.5 dB
Signal to noise 117 dB, 2 V
Channel separation 110 dB, 1 kHz
THD 0.0007%, 1
Output level 2V, 1kHz (RCA), 4V,1kHz (XLR)
Output Impedance
RCA= 100 Ω, XLR= 200 Ω
Power consumtion 25 VA max
Line Voltage 230/115 Vac, 50/60 Hz
Weight ca. 15 kg/ 33 lbs
Abmessungen (WxHxD )
450 x 112,5 x 425 mm
17.7 x 4.4 x 16.7 inch