Elegance S7
- Model: Kharma Elegance S7 - Thiết kế: Floor standing - Kiểu: 2 đường tiếng - Củ Loa Tweeter: 1 x 25,4mm Midbass: 1 x 177,8mm - Dải tần: 29 Hz - 30 kHz - Độ nhạy: 106 dB - Trở kháng: 8 Ohm - Kích thước (HxWxD): 972 x 358 x 553 mm
Elegance S7
The latest loudspeaker model of the Elegance series is the new Elegance S7 which stands for single 7, because of the use of a single 7-inch Kharma Composite driver for the base section. Combined with a pure Beryllium tweeter, which is the standard in the Elegance series, this modest sized successor of the DB7 and DB9 offers a highly musical and full balanced sound.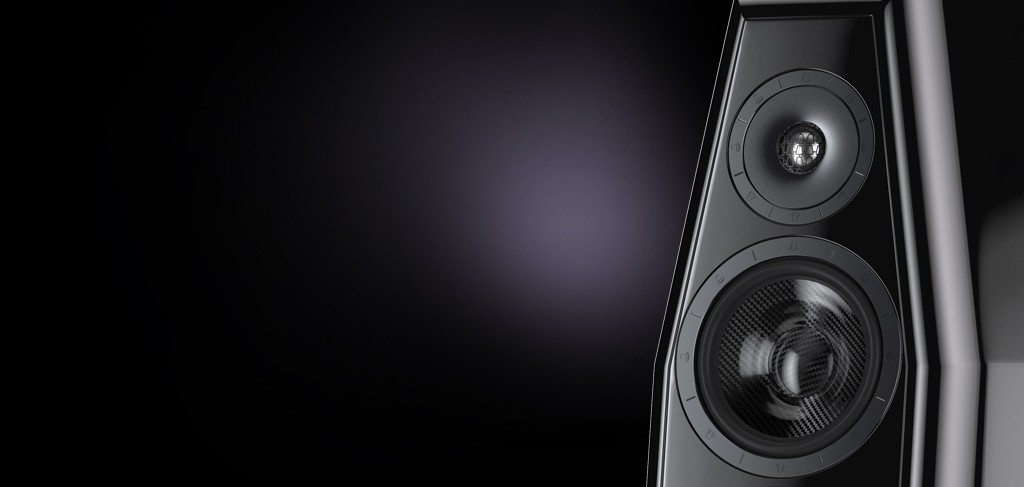 Elegance S7: Specifications
Drivers
The heart of the speaker is formed by the single 7-inch Kharma Composite driver which is equipped with a new cone technology developed by Kharma. It consists of ultra high-tech rocket science/formula 1 based fibres created into a setting with optimised behaviour for the purpose. Finite element analysis with advanced computer systems have leaded to optimised cone-shapes with a near perfect behaviour for a 7-inch driver. This single 7-inch Kharma Composite driver therefore leads to an incredible detailed base.

The effect of this innovation combined with the new development of a pure Beryllium tweeter is very clearly audible in even a short listening session. Ultra high resolution in the midrange depicting many layers and sound colours like in excellent wines, where the complexity of the whole history of making the wine, can be tasted in a moment. It is like the music is coming from an inner space with an infinite number of layering. No mp3 allowed please, give full credit to these wonders
| | |
| --- | --- |
| High frequencies: | 1 x 1-inch True Beryllium tweeter |
| Mid / Low frequencies: | 1 x 7-inch Kharma Composite Driver (KCD) |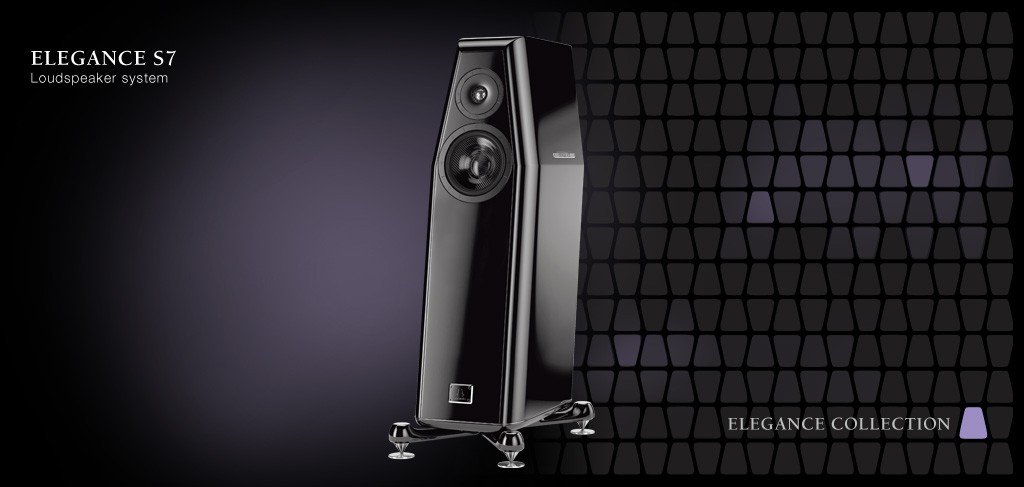 Elegance S7: Options
A Kharma product must not only have an unbelievable refined sound, which meets the needs of a true music lover, but also must have an astonishing finish to compete with the musicality of the system. As known by Kharma, every customer can have a taste of its own. Therefore Kharma developed two programs to be able to fulfil all levels of customization.
Primary Stock Program
This program has been targeted as to create the shortest possible delivery time for the official Kharma products. This program is therefore based on the most popular Kharma finishes, which have proven their looks in the past by many successful sales. In this way we can deliver both the high refined sound as the astonishing finish that can be expected from Kharma.
Kharma Optionary Program
The visual tuning in the Optionary Program will give the customer the opportunity to choose between special selected Kharma colours. These colours have a higher level of customization and therefore the delivery time will be slightly longer than a Stock Program colour.
Colours shown only give an indication of the real paint colour, contact your dealer for references.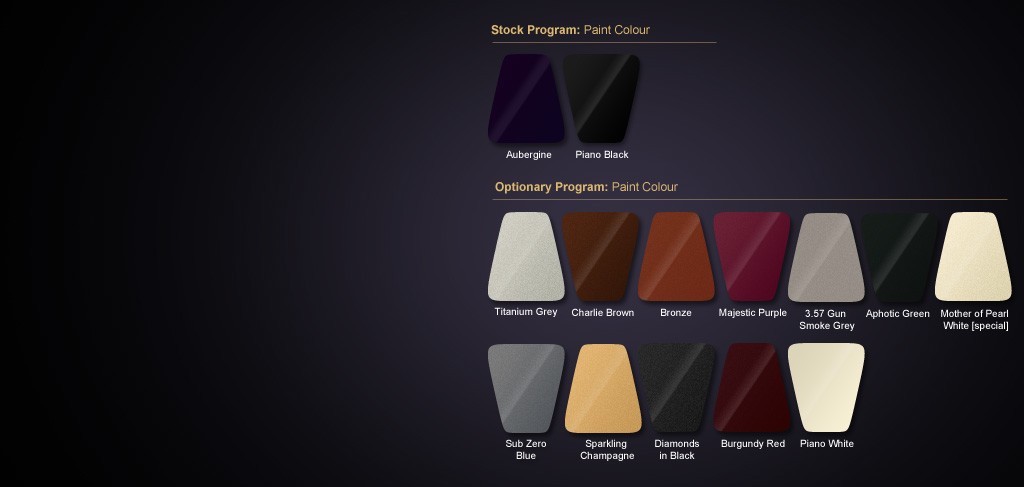 Sản phẩm khác