Diamond 101C
Wharfedale's Diamond series has a long history of achievement. The first Diamond was born in 1982 - in a rear-ported cabinet of just over 5 litres were fitted a 19mm dome tweeter and 120mm long throw, polypropylene bass/mid driver. The crossover was simple but highly effective. This product Diamond 100 series took the industry by storm. The small cabinet and impeccable stereo image meant the Diamond quickly became a best-seller and a permanent fixture in the Wharfedale product range. Since then every new range of Wharfedale Diamond Series has been a best seller.
Product information
The Wharfedale Diamond 101C is a new centre speaker designed to fit perfectly, both aesthetically and sonically, with the rest of the superb Diamond range. Offering superb sound at a very reasonable price, the Diamond 101C strikes the perfect balance between price and performance.
The Diamond 101C is available in four wood finishes, making it easy to pair with any existing Diamond speakers or other AV speakers.
Design Improvements
The new Kevlar-cone units mean the mid and bass response is greatly improved featuring some technologies used in the Jade series. Built in to the low frequency and midrange cones are semi-elliptical 'break-up' areas which have the effect of evening out the response across the audible range.
Also featured is a new bass-reflex port - offering technologies usually reserved for much higher-end products. This allows a nice, clean transition between the pressure variation in the cabinet and the low frequency sound developed in the room.
The cabinet shape adds to the impressive sound; constructed to rectilinear shapes, the internal volume is maximised whilst the bass response delivers an impact at an optimal depth.The new composite multigrain material used to construct the cabinets results in a sturdy design with minimal cabinet colouration and minimal internal sound leakage.
Specifications
- Format: 2-way centre speaker
- Bass Driver(s): 2x 130mm woven Kevlar
- Midrange Driver: N/A
- Tweeter: 25mm soft dome
- Sensitivity: 89dB
- Recommended Amp Power: 25-150W
- Nominal Impedance: 8 Ohms
- Frequency Response: 60Hz-20kHz
- Cabinet Volume: 11.8L
- Dimensions: 174x470x264mm
- Weight: 8.2kg
Màu sắc: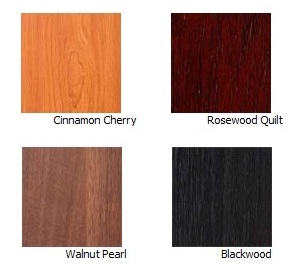 Sản phẩm khác